6 Best Digital Marketing Strategies You Can Use In 2020
The world of Digital Marketing is constantly changing. As a digital marketer, you need to keep up with the changes and trends. There are always new marketing ideas you can use to bring in leads and customers. That's why you should be aware of some of the current best digital marketing strategies as you figure out how to make the most of your advertising budget.

Relying on organic content and creating targeted ads are great places to start. Nevertheless, what other tactics and strategies can you use for your business? Let's find out.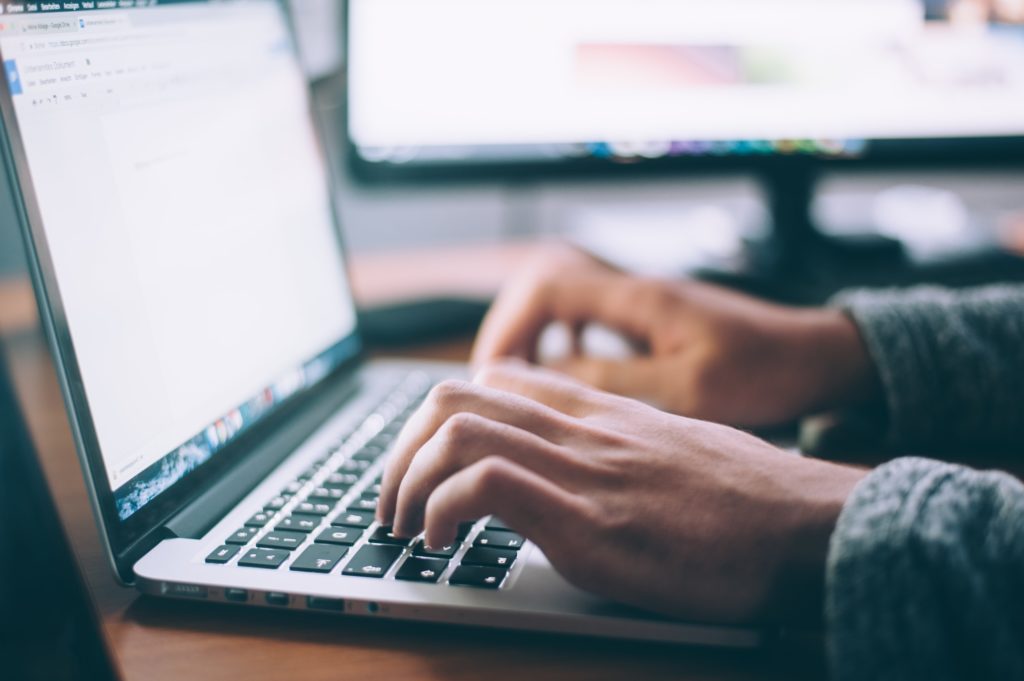 Search engine optimization (SEO)
SEO is one of the top marketing strategies you can use, because it allows you to increase site traffic from free, organic search engine results. Your main focus is to create up-to-date, high quality content and to optimize your website to cater to search engines like Google. 
You can find helpful SEO tools such as: 
Having relevant keywords, good quality backlinks and engaging, well-written content contribute to a higher ranking page on Google. This helps a ton with your marketing strategy, as it allows you to bring in more web traffic and potential customers. The best thing is, this all comes at no cost! You'll be improving your visitor's site experience too, which is key for web conversions.
Using Pay-per-click, or PPC ads is another strategy you can use to boost site traffic. These are paid ads which help you bring in customers right away to your website. 
A quick tip to get started on PPCs is to make sure you do some A/B split testing before investing a lot in one single ad. You can track split testing data via metrics like impressions, Click-Through Rate (CTR) and Cost Per Click (CPC). Google Optimize by Google Analytics is an excellent split testing tool. 
At Capta, we monitor ad set data and attributions to effectively refine your ads and drive better results for bid propositions.
If you want to reach massive traffic in a short amount of time, this is by far the best approach. You might also want to use targeted ads because they're easy to customize and your overall ROI (return on investment) will be great!
Getting influencers to help market your products can be a good idea. These are people that have a large social media following. For example, famous people like celebrities, Instagram models, or those of high social status are considered influencers. Influencers are often popular with specific audiences or age groups, which could help boost your advertising efforts to those markets. It all comes down to finding the right influencers and making sure you target the right people. 
According to SproutSocial.com, the influencer market is constantly changing and, despite the big potential ROI it can bring, you can feel pretty overwhelmed by who to choose. Still, influencer marketing is considered beneficial to your campaign once you've clearly identified your niche and target market. So influencer marketing can be one of the best ways for you to go.
People have become aware enough to ignore any noise that traditional advertising often makes. Instead, they will focus on content that will solve their problems and help them out. Effective content marketing is super important for your business, because creating useful and engaging content is the foundation of building a successful brand.
This is the reason you want to create outstanding, quality content that your customers will see, hear, or read. Your content needs to be informative, attention-grabbing, and provide some kind of value to the customer.
It's key to focus on relevant and interesting content to provide to your audience, because they are more likely to pay attention to and trust your brand. Popular forms of marketing content include: videos, vlogs/blogs, email blasts & newsletters, mobile ads, and infographs, to name a few.
Today's market is shifting toward the ephemeral, fun, and visual, so it goes without saying that creating effective video content is a must in digital marketing. 
The idea is simple: videos can bring you a lot of exposure and they can go viral pretty fast. You want to create short, captivating videos that will connect with your audience. Show them something amazing and unexpected, something that appeals to their emotions and senses. Engage, inform, and entertain them!
Videos are currently the most popular form of digital marketing, making up almost 75% of all content consumed online today.
Email marketing can be very helpful to your digital marketing efforts. Email blasts or newsletters are easily automated, and it's a good way to reach customers who are not always online or on social media.
In email marketing, it's important to remember to create an email list first, so only those who've signed up will receive your newsletters. Also, aim to send your emails just a few times a week, so your audience will not see it as spam.
With the event of Covid-19, the number of emails sent out by businesses has increased dramatically. This may affect customer perceptions of email ads, so it's important to create well-crafted messages and send them only to those on your subscriber list (don't forget to remove those who decide to opt out right away!).
All in all, email marketing can be an effective marketing strategy if done right.
At the end of the day, there are plenty of digital marketing strategies you can use to promote and advertise your business. But no matter which one you choose, you always need to understand your audience, serve their needs, and keep up with the ever-changing landscape. 
Subscribe for discounts, news, and more!