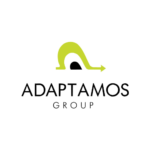 Case Study: Adaptamos Group
From a few referrals to 159 Qualified Lead in 30 days
Get the results you always wanted to achieve
Get proven systems, become hyper-productive, and scale the results you always desired
Arno De Wall, CEO of Adaptamos Group was looking for a more effective way to present his products to the right Clients but eventually realized his hours spent ringing up cold Leads and sending emails were not enough.
Indeed he tried Paid advertising on his own, boosting posts and stories, but eventually getting some likes and comments in returns rather than qualified leads.
Adaptamos Group is a consolidated business in the Costa Blanca (Spain) and they provide special tools (such as tailored bicycles, lifts and ramps) for people with reduced mobility and, more broadly, to private clinics and public councils.
Upon Joining Capta Media, Arno realized he needed to reach out to qualified prospects on a consistent basis to keep the business growing rather than stopping every now and then.
We started analyzing his CRM (Customer Relationship Management) with over 1000 clients, we had to segment everything according to their buyer journey and upload the data onto Facebook Ads Manager in different audiences. 
Once we had the creatives ready according to the client Media Library, it was time to taste the fruits.
The campaign was an immediate success on Facebook, as it started generating qualified leads since day 1 and never stopped since. Arno soon realized he had more time to focus on growing his business rather than do menial tasks such as manual outreach and follow-ups.
Within the first few weeks, after launching the campaign, Adaptamos Group went from having a few referrals per month to generate 159 Qualified Leads in the first 30 days, with a good 10% conversion rate and many enquiries for Joint Ventures.
The best part is the CPC was less than 1€ and he got more than 70.000 impressions in one month.