7 Steps to rock your Video Marketing Strategy
In the previous article we analyzed some important factors about Captions to boost video marketing strategies. Today we are going to show you why Video Marketing is essential to your business marketing strategy.
Top marketing experts agree that utilizing a great video marketing strategy is one of the absolute best things you can do to improve your brand awareness. By implementing intelligent and effective video marketing techniques, you are sure to dramatically increase both your sales and profits.
Many business owners see the potential in video marketing, but have limited knowledge of how to use it successfully. That is where you differ from them. You'll know how to make video marketing beneficial for your brand with these 7 steps to rock your video marketing strategy.
1. Top quality content: the road to success
Entertaining content is the surest way to get more people to view your video. It's not about expensive equipment. Your customers will view a video if they are interested and if they think it is important and relevant to them. Of course, you should still get a good video camera for professional purposes.
When searching for inspiration, try YouTube Suggests to find related topics that you could speak on. This gives you a tree of various ideas that you can either use outright or might spark a topic idea in your mind. The more research you do, the more ideas you'll come up with.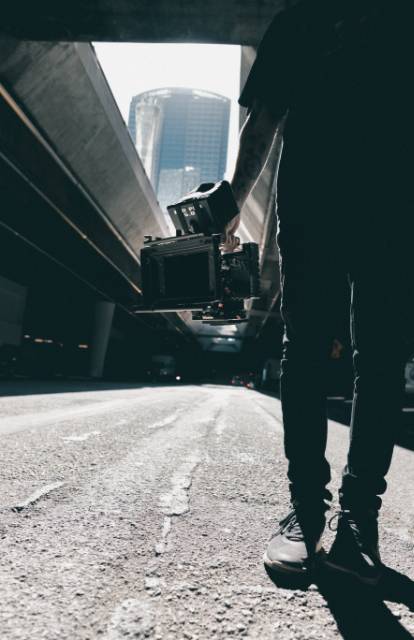 2. Interviews make great videos
Film yourself or have a friend interview you if you want to give some details about your business and products or interview some customers if you want to share some original reviews of your products. If possible, find an expert in your field who is willing to be interviewed on your products.
If you are too shy to show your face on camera, you should try using something like Google Search Stories to help you. This is a good way to show your users all of the pertinent information you need without worrying about having to show your face.
Video tutorials are an excellent way to create new content and assist your customers. People will often search for sites with tutorial information about products or services. When they find useful and easy-to-use content, they will often share it after consuming it themselves. This is a great way to increase your visibility. Walking people through how to do a certain task with clear and precise steps will most likely land you more viewers.
If you want to film yourself talking about your products or demonstrating them, you should put together an outline for your video before you start. Make a list of all the points you feel are important and organize them logically so your video is easy to follow. If you offer services to your customers, the best way to give them an idea of what you do is to create a "behind the scenes" video that documents the different steps you take to perform each of your services. You should have a friend follow you with a camera the next time you perform this service for a customer. Remember that you can edit your video to organize different points in a logical order too.
4. Be easily found with SEO
Help potential customers find your videos by using strong keywords research (SEO). If you have a YouTube channel, you should take the time to write thumbnails for all your videos and share links to your main site.
To help people notice your videos you should develop a title that is eye-catching and thought-provoking. Use a catchy play on words or rhyme to help people remember the name of your video. You should also use your focus keywords and if possible choose at least one or two related keywords that your potential audience is likely to use when they look up videos on topics related to your products.
To help you gain even more views, embed your video on your website. When many people do video marketing, they often think only of posting a video on YouTube. Instead, post it on your website and share it to your social media as well.
Moreover, when writing a thumbnail of your video include your web address at the beginning of the description in proper HTML form. This will allow viewers to click the link and be directed straight to your website.
Make sure that you build up a relationship with your audience. You can interact with viewers through the comments section. Ask them for their opinions and invite them to leave any suggestions that they might have. People like to know that their opinion really does count and that you really are listening because it makes you more real to them.
6. Create video Product & Service Reviews
A video product review is a great way to promote a product. Show how to set up or demonstrate the uses of your products. Discuss each feature and how it works. Mention any options that are available and don't forget warrantee info. Video reviews show your market why your product is the one to buy. All of your videos should be as timeless as possible. When talking about a product release or a new product, it could be difficult to make a video that people will want to watch 6 months from now. If you focus on the product, and not the release date, you will be creating a video that people will watch in the future.
7. Make your video unique
Find the tone that you want for your videos and stick with it. Are your videos going to be quirky or serious? Your tone should be adapted to your audience and to the products you are selling. Keep in mind that the tone you adopt in your videos will convey a certain image to your brand.
People like honesty! Only make videos about subjects that really interest you or causes you really believe in. Adopting a more transparent, candid tone will come across to viewers as an indication of reliability and trustworthiness.
When making videos, do not dismiss YouTube. Many videos begin here. They are the third most visited website. YouTube is also the second most-used search engine and the top video hosting site.
There is no doubt that video marketing is an important tool to help grow your business. By creating videos and video marketing campaigns, they will sure help boost sales and business revenue. As video streaming continues to increase, this is an important digital marketing strategy that can't be ignored! 
Subscribe for discounts, news, and more!
Subscribe for discounts, news, and more!