79% of people admit to judging a company's credibility based on their website or sales funnel design. That's why we always place special emphasis on design.
Call to action buttons are strategically placed throughout this beautiful fitness website. Elegant design combined with data-driven copywriting equals success.
Elegant technology and beautiful design, meet customer. Low Cost Lux Cars was completely transformed and branded as an opulent luxury auto brand.
It's said good is the enemy of great. Alpha Probiotics was doing good so to speak: high six figures in sales. However, they knew they could do better.
How many "online marketers" are their own best customer? How many practice what they teach? Answer: sadly very, very few.
Beautiful design combined with messaging that resonates with an airtight solution to solve the buyers problem produces exponential results.
Rising to the occasion and building this robust sales funnel at lightning speed was a mind-bending task. Fortunately – the results were astounding.
Details matter. And whoever said "don't sweat the small stuff" was wrong. My team and I designed and fine tuned every inch of this funnel for peak conversions.
Sleek and classy is the best way to describe the re-branding and re-design of this sales funnel. Sophistication certainly lies in simplicity.
Clean and simple. Those two words describe precisely my mindset when I was re-designing Ben's Plant-Based sales funnel.
We were one of many designers this client hired. Now we're the only design team he will ever work with. Why? Details matter.
Some niches have overly skeptical prospects. The Forex industry is one of them. But with the funnel we created, skepticism fades quickly.
My military background helped me communicate the message our clients needed to convey. And the funnel does the rest.
Physical products can be challenging to sell online. However, when you've done it umpteen million times it's like playing with cheat codes.
Brilliant design meets killer content. Above and beyond is the only way I can describe this project. Unquestionably, Lance Smith is now an industry leader.
Prestige and prominence was the goal that led to our end result. With the only diabetes patent in hand, Dr. Hockings now aligned his business with his brand.
Refine. Refine. Refine. Continuously analyzing and adjusting this sales funnel is what allowed us to dial it in perfectly.
Before us our client was yielding embarrassingly low conversions. Now, this is one of the highest converting landing pages I've ever created.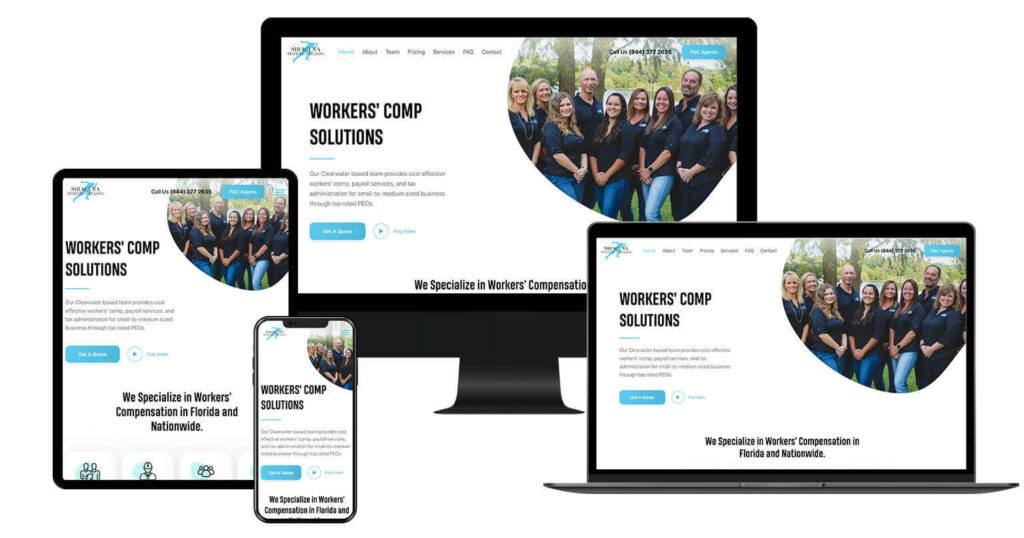 The before and after of this project is mind-bending. No detail was missed. And the sleekness of each web page oozes professionalism.
This online course for working mothers came out amazing. But more importantly, I'm grateful to be a part of such a great cause and product.
Passion to always get better is what allows my team and I to continuously deliver tightly engineered web pages and funnels.
Increasing ROI on a landing page comes down to simple fundamentals: design, headlines, load speed, and call to action buttons.
Ease-of-use combined with strategic branding has helped significantly improve the conversions for GroupFund.
Beautiful design blended with strategically-placed call to action buttons has provided the lift this website needed.
A sales page that embraces simplicity and emphasizes credibility, is exactly what helps build rapport with future customers.
Professional design with insane attention to detail created a complete transformation for this franchise business.
Focusing on aesthetics and the right messaging for this client's audience is an absolute must for conversions.
To create a "vertical move" for any company, it is critical for a website to represent the brand professionally.